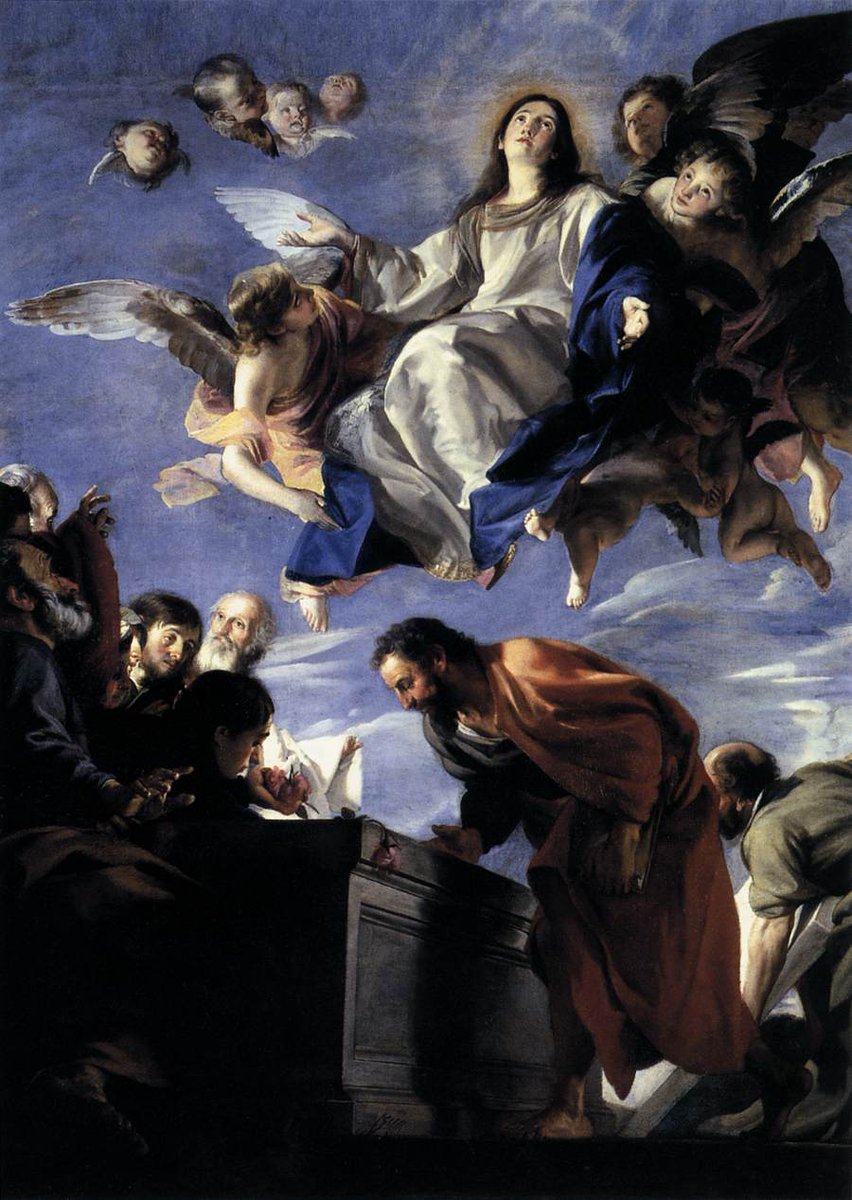 The Assumption
I read a woman's bitter complaint on a news site that that European men weren't defending their women. I thought, 'Where has this lady been her whole life?' Feminism is further along in it's progression in Europe than it is in the United States and the men have been carped at and told that they are the villains for decades. Some of the older ones are shrugging their shoulders and muttering in soto voce to the women, "Are the migrants bothering you? See to them yourselves." Others are just frozen with mild niceness and the only thing they really can do is have another beer and think about something else. You can't create a steer and then try to shame him into acting like a bull.
Rocky and I went on vacation last week and took my mother. It was great as usual. We went to Mass at St. John Neuman in Lancaster, PA and it was a mixed experience. The priest was okay. The church is badly designed with the Blessed Sacrament in the back with everyone'sitting with their backs to Our Lord. Only a handful of people acknowledged the Lord's presence in the chapel. The parishioners aren't friendly but that was okay. The cantor was very dominant. She made us practice the opening hymn before Mass, led us in a prayer for vocations and explained to us what the Mass readings mean and instructed us on what to think about them. Finally Mass started. They had eight or so Eucharistic ministers and there was no way to receive Communion from the priest without cutting through several lines. A lady walked up to me in my seat, thumped me on the back and pointed to a Eucharistic minister. I meekly shook my head and she left me alone. Next time we visit Lancaster we will go back to one of the parishes we've visited in the past.
I will say one thing. They had very well behaved children. Nobody gave their tots metal toys or loud video games and I was impressed that they didn't even seem to need their cry room. I was also amazed to see that while there must have been over 100 people present, there was no parade of marchers going back and forth to the restroom. Either the people at this parish have bladders of steel or it's just part of their parish culture to get in line for the restrooms before Mass started. It was, all in all, an interesting experience.
Somebody tell poor Austen Ivereigh about these terrible, rotten, no good neurotic converts and ask him if they are good enough for him: St. Teresa Benedicta,

Marie-Alphonse Ratisbonne, St.

Josephine Margaret Bakhita, St. Paul, Sts. Peter, James, John and the other apostles,

Marie-Théodor Ratisbonne, and St.

Wenceslaus and the Roman martyrs.